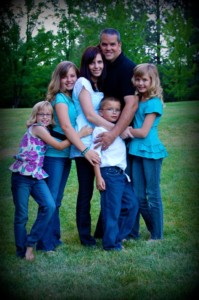 My love for construction started as a boy doing home additions and building a family cabin from ground up with my dad. I knew then that building was my passion. I graduated high school with a full ride scholarship to Arizona State University in Construction Management. I graduated cum laude from ASU in May of 2000 with a bachelor's degree in Construction Management. That same year I started my first business as a new construction plumber in Phoenix, AZ. I had much success with that business that in 2004 I got my general contractor license and began building homes and commercial buildings. My wife and I decided we wanted to move to the cold country and raise our children in a small town. That is when we settled in Emmett, ID in 2008.
Riteway Builders, LLC has been a well respected company in the Treasure Valley since the beginning. Specializing in residential and commercial construction. We believe in honesty, open communication, reliability, customer service, timeliness and managing every project we undertake in a cost effective way so that we can complete every job on time and on budget.
We specialize in building custom homes in Emmett, Eagle, Meridian, Star, & Middleton areas.  We also provide commercial construction and commercial tenant improvements. Our biggest assets are our talented, educated, highly experienced staff, and our dedicated, hard working, safety conscious sub-contractors. Anyone that walks on any of our work sites exhibits the height of professionalism at all times.
We may not be the biggest home builder in the Treasure Valley or the most expensive contractor in the Treasure Valley, but we are simply the best, most customer oriented general contractor you will find anywhere. If you have any type of construction project, we'll consult with you, find your unique needs, and see if we can devise a solution to fit your desires and your budget.
When you hire Riteway Builders, LLC, you're hiring peace of mind in regards to your building project. We have plenty of references and pictures of past successful projects readily available at your request. Contracting is not an exact science, regardless of what anyone tells you. It is a fluid process, so you need skilled laborers and craftsmen with the experience to overcome issues that arise on the job and who can adapt to make our project work. We pride ourselves on our ability to do just that.
We have an excellent, reputation in the Treasure Valley, are fully insured and bonded, and are renowned for spectacular customer service. Most of all, we are very proud of our staff and our sub-contractors, and are sure you will be too, as proud as you will be of your construction project when it is complete. We look forward to hearing from you and hopefully from helping you with your project.