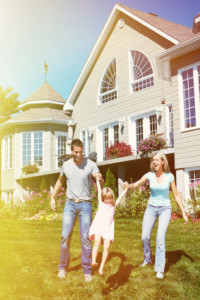 When deciding on which custom home builder to select to build your new home, some of the most valuable information you can get will be talking with some of their previous clients.
Most clients are happy to share their experiences, both good and bad, and some even offer an onsite visit.   As you visit with them,  here are some good questions to ask to help you determine the quality of work and reliability of the builder.
1. Was the initial budget accurate to your expectation?
The overall budget proposed by a builder should be accurate enough to fulfill your initial plan. If the cost of the project changed, ask about any problems or issues that may have resulted from changes to the initial plan.
2. Was the project completed on time?
Ask about any delays with the project, and if they could they have been avoided.   If delays did occur, were they effectively communicated?
3. Did the builder communicate effectively?
Communication is key especially when the builder and subcontractors are working together to achieve a common objective. Ask the homeowner about the main channel of communication the builder used, and how they received updates related to project progress.
4. How did the builder manage problems in the project plan?
There are many different puzzle pieces that need to fit together when building a new home, rarely does a construction projects go exactly as planned.  Ask how the builder handled delays, unforeseen costs, and any other conflicts.  Was the builder an effective leader and problem solver?
5. How often was the builder on-site?
The builder is involved in major operations of the home construction. Ask if there were any problems with permits, approvals, or inspections. How closely was the subcontractor's work inspected?
6. Would you recommend the builder for any new home construction project?
It all boils down to this main question.  After considering all things, would the homeowner recommend the builder to a friend or family member?
If you are considering building a custom home, we invite you to talk to our previous clients, and learn about the Riteway difference!   Give us a call today at (208) 963-0475, or contact us online, and we'll be happy to provide you with a list of previous customers.