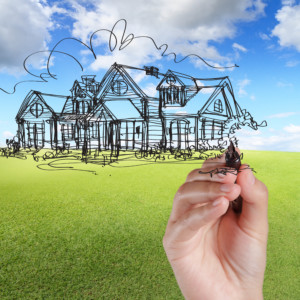 Are you looking for a custom home builder in Meridian? Building a new home is a big decision, and there are a lot of builders in the Meridian/Boise area to choose from. No matter if it is your first or last home, it is a good idea to ask a prospective builder a few questions before making a decision.
Here are some questions that might help you choose the right builder for your custom home project.
1. Are you licensed and insured?
While most reputable builders will be licensed and insured, don't make the assumption.  Check on the Idaho Secretary of State Website HERE .  Ask to see insurance certificates, proof of insurance should always be made available to you in writing and offered with minimal hassle.
2. Can I visit other homes you have build in the area, and talk to the homeowner?
Speaking to a past client is a great way to ascertain a given contractor's abilities, qualities, and weaknesses.  Given a little notice, most previous customers are happy to show their custom home and share their experiences about the builder.
3. Can you help me create my own home design?
This is the best part about building a custom home, it is built with the features, floorplan, and functionality that you want.  A good builder will assist you in the design process as well work with other designers to make your vision become reality.
4. How do you qualify your subcontractors?
Not even the best contractor can build a decent home with unqualified labor. Be sure you are okay with any builder's procedure for hiring subcontractors.
5. What if I change my mind about features or designs?
Changes are inevitable, they are part of the process when building a custom home.  Make sure your builder offers a clear explanation of how the change order process will work, so that you don't end up with unanticipated costs at the end of the project.
6. Who will be supervising my project daily?
Many custom builders manage multiple projects at once, preventing them from supervising them all directly. Ask to meet your project's daily manager, and inquire how often the contractor himself plans to be on site.
7. How do you avoid project schedule and cost overruns?
Every project has unexpected costs along the way, so its a good idea to anticipate some additional costs and scheduling delays.  However, ask your builder how excessive delays and costs will be avoided.  There's nothing fun about ending up with an unexpected price tag.
 8. What is your warranty policy?
Ask for a warranty statement in writing, and get the particulars about how the warranty process will work.   One of the most common complaints from new homeowners is related to getting a contractor to come back out after final payment has been made.   Make sure your builder will respond reasonably to any issues that may come up after the project is finished.
If you are in looking for a custom home builder, we invite you to learn about the Riteway difference.   Contact us today to schedule a consultation!
Call (208) 963-0475, or contact us online!