Thinking About Building A New Home This Year? – Let's Talk!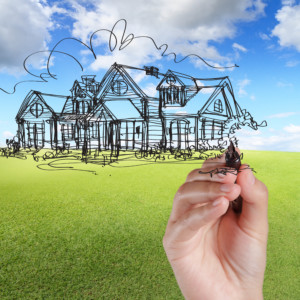 With the first day of spring only a month away, and with the warmer temps around Boise, home builders and subcontractors are preparing to step into high gear. The demand for homes is still higher than available inventory, and it seems that it is a trend that will continue well into 2017. That demand has many homeowners listing their existing homes for sale, and realizing their dreams of building a custom home. Building lots with acreage in more rural areas like Emmett, Middleton, Star, and Eagle, and in especially high demand right now.
Even if you haven't taken any action yet, but have thought about building a custom home, let's talk!
Getting financing, choosing a building lot, creating the design/floorplan, and even selling your existing home are tasks that we'll help you accomplish, the first step is to simply sit down and talk about your goals. We'll start by discussing your wants, needs, and design ideas for your new home, and how we can incorporate them into your desired budget. Right now is a great time to get started. As things continue to warm up, schedules start filling up, and subcontractor prices increase simply due to high demand for services.
We know that you have many options to choose from when selecting a custom home builder, and you won't experience any high-pressure sales tactics from us. What we will do, is explain the Riteway Difference and also provide you with a list of previous client references.
Also, take a look at our project gallery so see some of our most recent projects. – CLICK HERE
Call us today
+1 (208) 963-0475
Or request a meeting online using the form to the right!