What Is The Riteway Difference?
We often refer to our approach to building custom homes as "Building the Riteway", or the "Riteway Difference". When we use those terms, it's not just sales talk or marketing lingo, there is a specific way in which we approach a custom home building project. Our unique approach consistently delivers successful projects and happy customers.
If you are thinking about building a home, we invite you to continue reading to learn more about the "Riteway difference", and if our approach makes sense to you, give us a call, we'd love to sit down with you and discuss your specific project.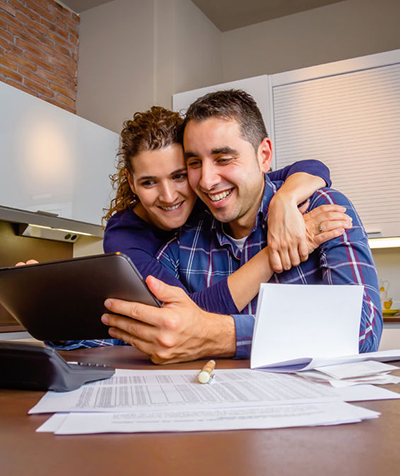 WE ARE A BUDGET MINDED BUILDER
Each year we sit down with at least two or three different clients who have had their projects over-designed, over-promised and came in way over budget. They experienced sticker shock when the actual costs to build their custom home came in tens, sometimes hundreds, of thousands of dollars higher than they expected. That's why we start with establishing the budget first.
Our biggest challenge as a custom home builder isn't the construction phase, it is creating a design that incorporates the needs and wants of the client so that they get their dream home, at a price that falls within their budget.
Some of the highest praise we get from past clients is about how happy they were that we built the home that they wanted and the final cost was right on budget – no sticker shock, no surprises. Our clients don't leave product showrooms disappointed, thinking they were going to get one thing, only to discover they have to choose another. Our clients will have a clear understanding of the grade of materials, appliances, cabinets, etc… and know they can make their color and style selections without going over budget – no surprises or disappointments.
In our very first meeting with a potential client, we establish what the desired budget is, and then we'll get into a discussion of wants and needs as they relate to some of the following:
Size of Home
Size of Building Lot
Desired Area / Neighborhood
Home Style/Design
Special Features
Type Of Materials
This process involves some give and take, and that is part of "The Riteway Difference". It means helping our clients to get the most home that they can possibly get and stay within their budget.
WE HELP YOU EVERY STEP OF THE WAY
It doesn't matter where you are in the process, we focus on your needs, and help where you want us to help.
Need To Create A Home Design? – We Do That
Need Help Finding A Building Lot? – We Can Help
Need Creative Financing or Hard Money Options? – We've Got The Connections
If you are looking for a custom home builder in Boise or surrounding areas, we invite you to experience the Riteway difference for yourself.
Call +1 (208) 963-0475 To Schedule A Meeting Or Online Using the Form To The Right